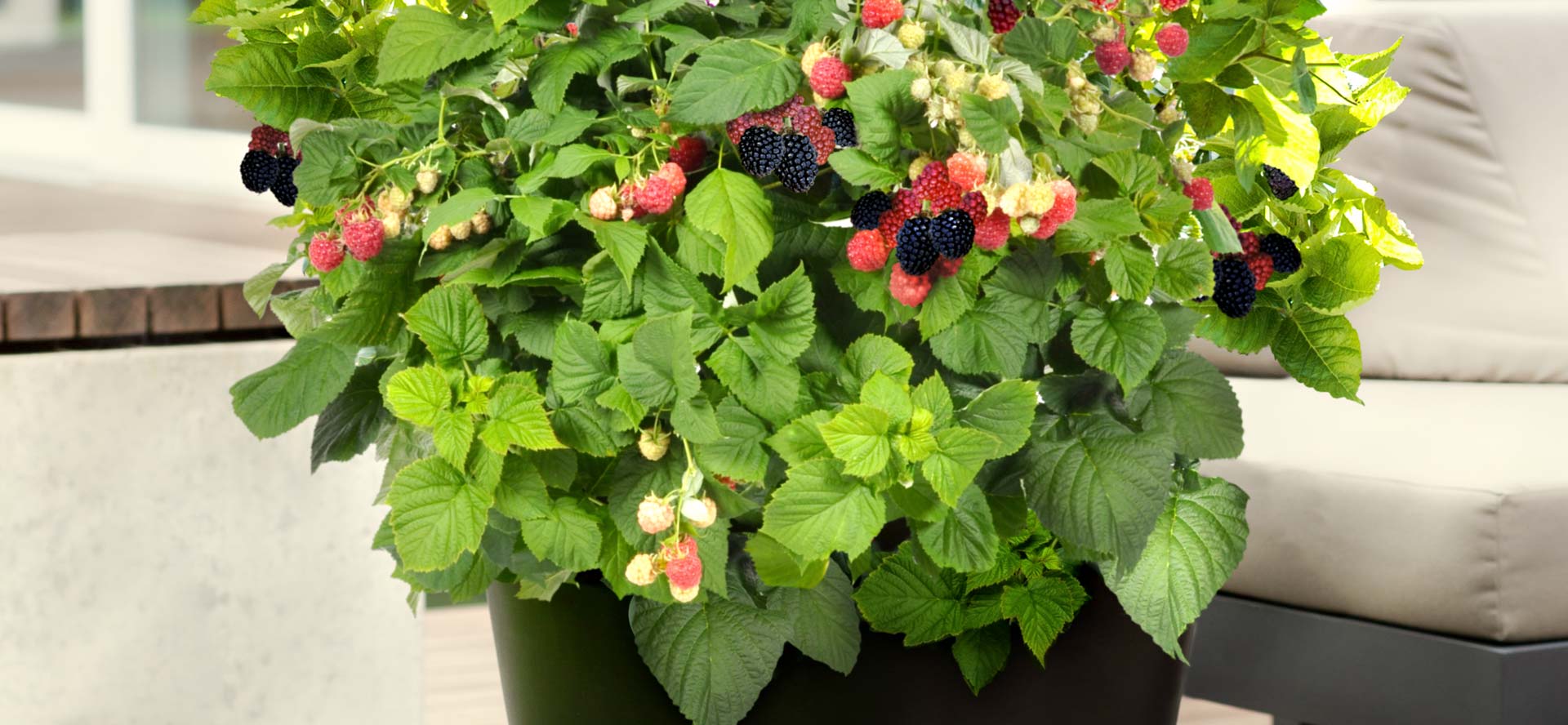 A lovely blackberry without thorns
This blackberry has earned its name because Baby Cakes® is sugar sweet in all senses. It has nothing like the straggly look of normal blackberry varieties that tend to get tucked out of sight at the very back of the garden. On the contrary: the plants are compact, almost spherical, practically thorn-free and produce abundant, aromatic fruits! They are perfect even for small urban balconies - adding decorative flair as well as delicious snacks!
GENUS/SPECIES: Rubus fruticosus (APF-236T)
HARVEST PERIOD: July & September
BERRIES: Size XL (classic blackberry aroma)
GROWING HEIGHT: Up to 100 cm / bushy
LEAF COLOUR CHANGES: Spring & Autumn - lime
PLANTING AND CARE INSTRUCTIONS:
Ideal for planting in pots in soil with a pH value between 6,5 and
7,5. Add fertiliser in early spring. After the berry harvest, you can
cut them to shape as required.